Hotel in Palinuro: since 1949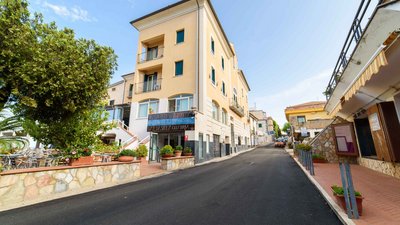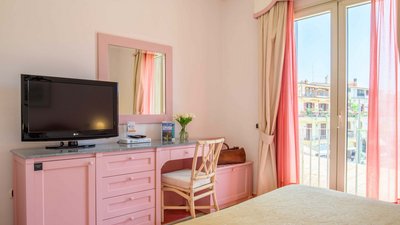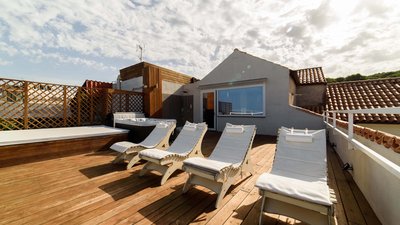 A hotel in Palinuro that has made history: Santa Caterina, our hotel by the sea in Palinuro, has been a much-loved destination for all visitors to the town since 1949, including well-known figures and artists who explored this coastline and fell deeply in love. Still maintaining its original structure, our 4-star hotel in Palinuro was completely renovated and now offers all the latest comforts and services to ensure a carefree, relaxing stay for our guests. Inside, our hotel in Palinuro boasts modern furnishings, Vietri majolica tiles, and welcoming colours that turn the small rooms into oases of peace where you can enjoy sea views throughout the day.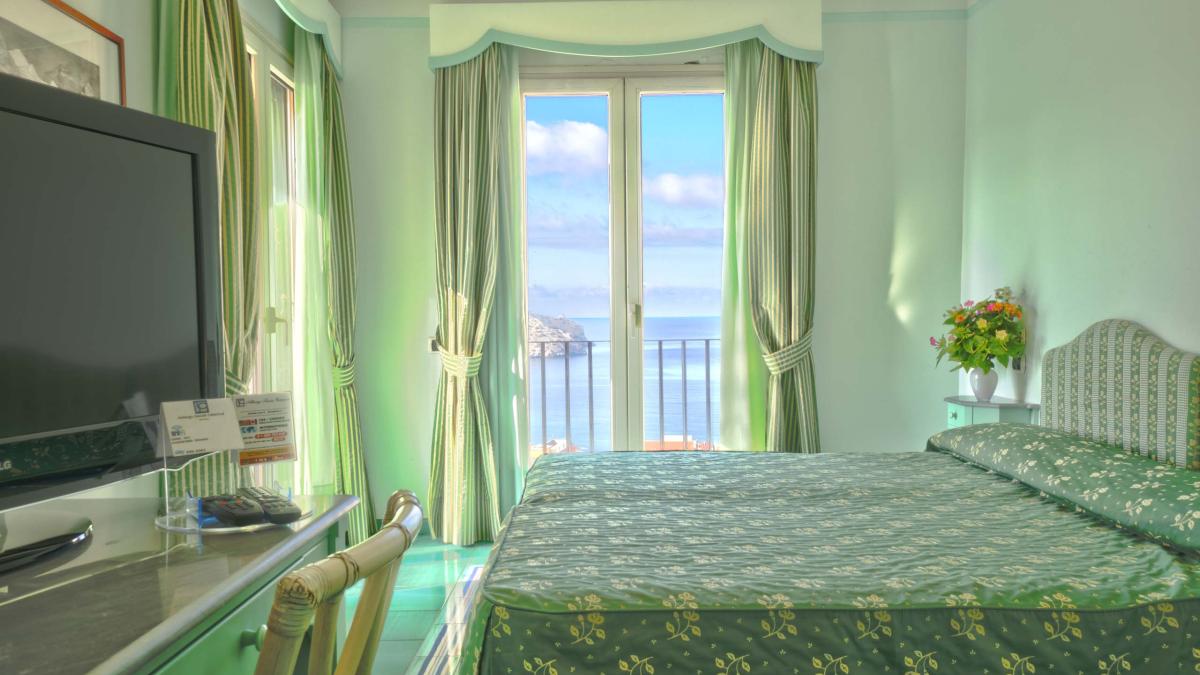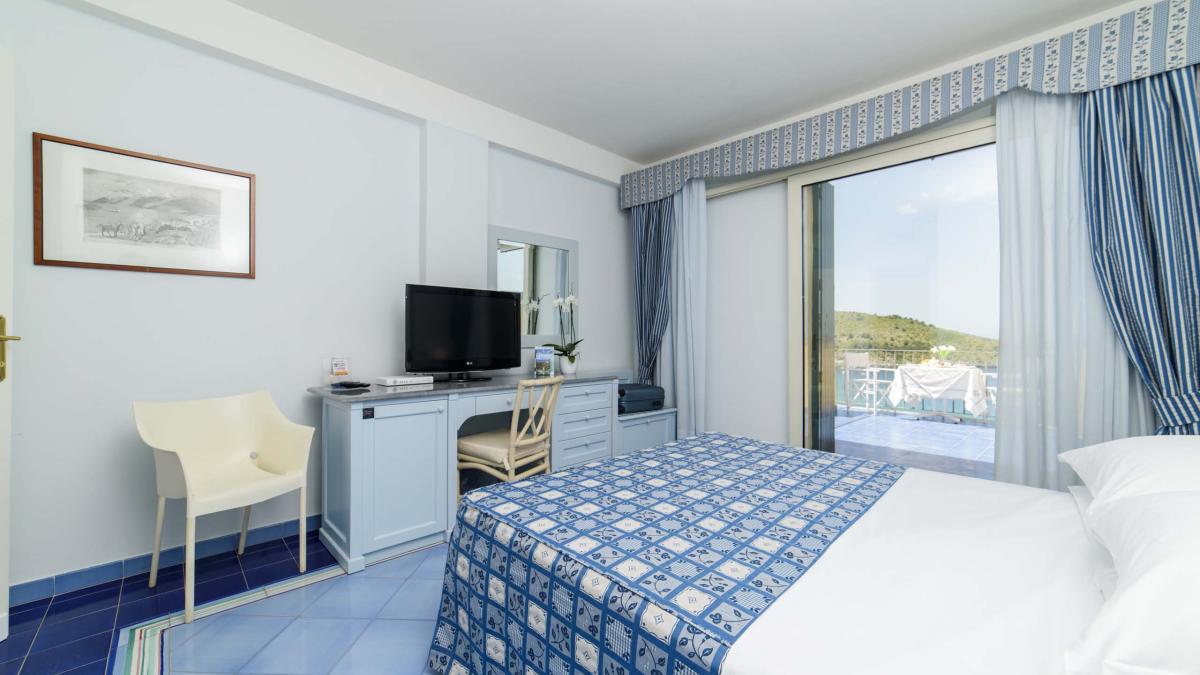 Hotel in Palinuro where you meet the sea
You can enjoy breathtaking views of the gulf from all over our hotel in Palinuro: from the rooms, the rooftop wellness centre, and the panoramic terrace of Da Siena bar and ice-cream parlour. When you stay at our hotel, you can also make the most of its excellent location to explore Palinuro and environs. The Cilento region has so much to offer and hides treasures that, until very recently, were unknown to all but a select few. It's this air of mystery that makes it so fascinating; a land of myths and legends that has preserved its rich historical and cultural heritage to this day.
As Italian author and journalist Guido Piovene once wrote, the name Palinuro comes from the name of the helmsman of Aeneas, Palinurus, who met a tragic end in the verses of Virgil's Aeneid. He also praised the beauty of the gulf with its small, tropical beaches, which he considered unique in Europe. Would you like to find out more about the myths and legends of Palinuro?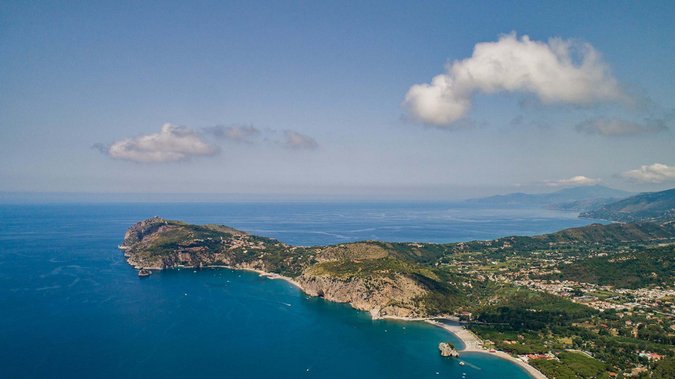 Treasures of the Cilento region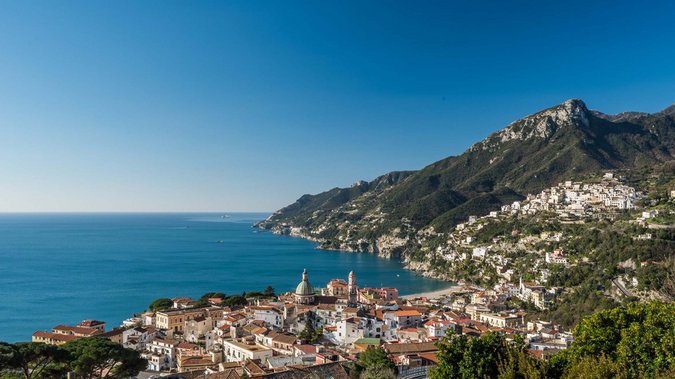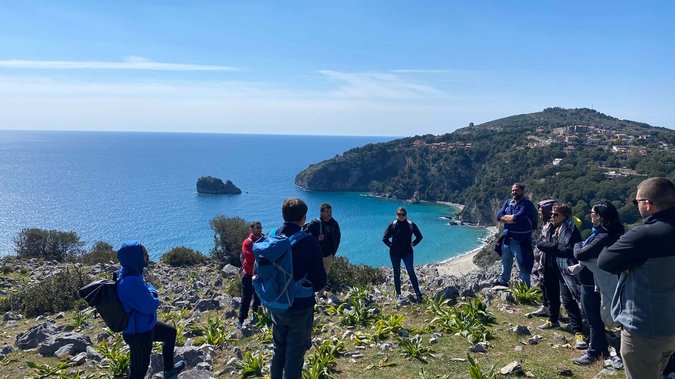 Palinuro: where land meets sea