Moments of pure well-being right by the sea
At our hotel in Palinuro, we've designed and created a wellness centre where you can treat yourself to moments of deep, genuine relaxation. You can look forward to:
a panoramic terrace with whirlpool designed for couples. From the whirlpool on the terrace, you can admire the sea at all hours of the day as well as the lights of the Cape of Palinuro sparkling in the distance at night.
sauna and steam bath to rebalance body and mind and free your entire being of all kinds of stress.
an ice fountain to tone your skin and boost your metabolism.
a relaxation area where you can relax and enjoy carefree moments.
a wide range of beauty treatments and massages: Our experts can recommend the right treatments for you.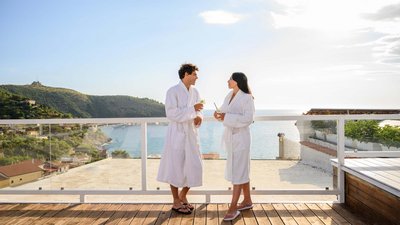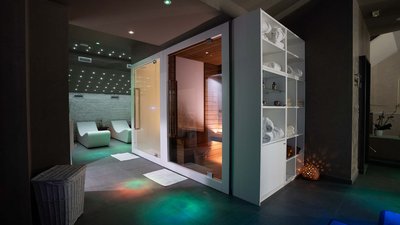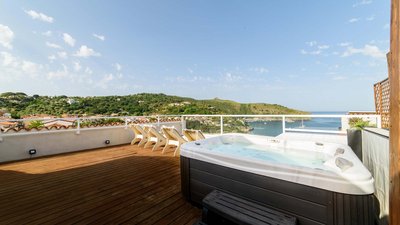 Our wellness centre is also ideal for organising events (as a couple or with friends) thanks to its 170m2 of space inside and outside and its unique terrace overlooking the sea.
As Italian author and journalist Guido Piovene once wrote, the name Palinuro comes from the name of the helmsman of Aeneas, Palinurus, who met a tragic end in the verses of Virgil's Aeneid. He also praised the beauty of the gulf with its small, tropical beaches, which he considered unique in Europe. Would you like to find out more about the myths and legends of Palinuro?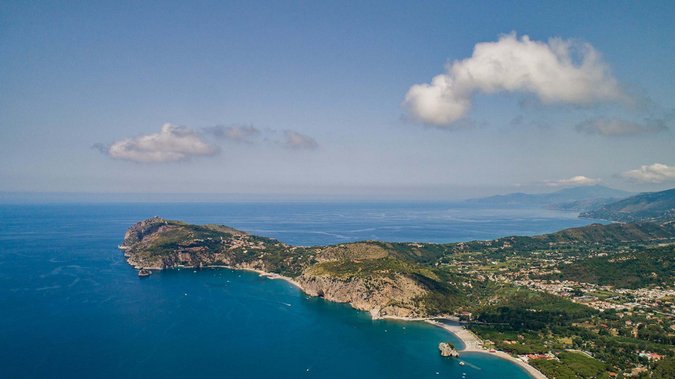 Treasures of the Cilento region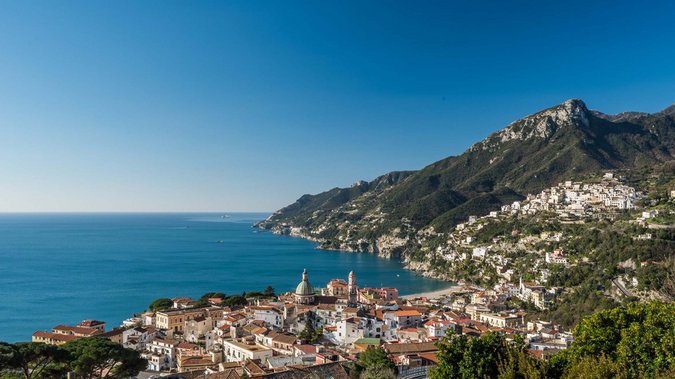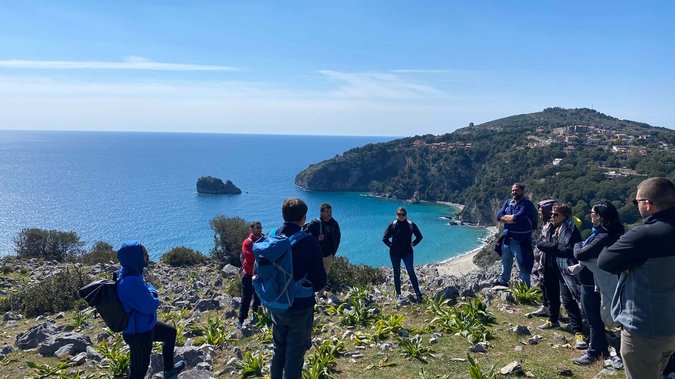 Palinuro: where land meets sea